25. Nuestra Familia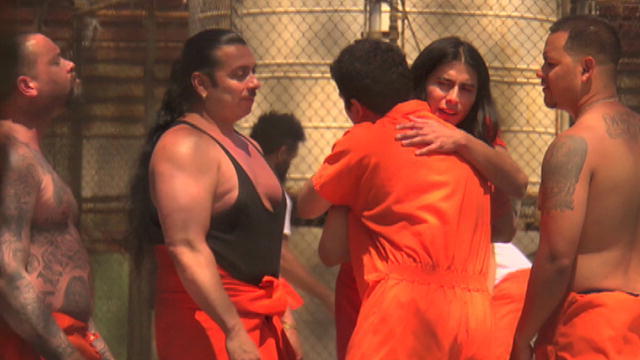 Founded in 1968, Nuestra Familia is a felonious organization of Mexican-American prison gang originating in Northern California. Drug trafficking within prison systems and in the community and extorting drug distributors in the streets are their primary sources of income. Murder and racketeering are some of their deviant doings.
24. Mexican Mafia
The Mexican Mafia, or La Eme ("The M"), was founded in 1957 by Luis "Huero Buff Flores" in Deuel Vocational Institution, California, United States. This highly organized Mexican-American criminal organization has been reported to be the most powerful gang within the California prison system. Their vicious activities include murder, drug trafficking, and money laundering.
23. Black Guerrilla Family
The Black Guerrilla Family, also called the Black Family or the Black Vanguard, was founded in 1966 by George Jackson and W. L. Nolen at San Quentin State Prison in Marin County, California. This prison and street gang has been involved in drug trafficking, robbery, and homicide. Their symbols include a black dragon and crossed sabers, machetes, rifles, and shotguns with letters B, G, and F or numbers 2, 7, and 6.
CONTINUE READING ON NEXT PAGE
CLICK HERE to follow us on Instagram so as to get Story updates on published posts.
CLICK HERE To Follow Us on Twitter for Live Updates on Twitter
CLICK HERE to Follow Our Page on Facebook to get live updates on published post
---
---
Comments
comments