Shan George

She once accused married actresses in Nollywood of sleeping around at will without the prying eyes of the media getting hold of them. In her words: "Most married actresses in the industry sleep around like dogs and nobody is talking about it. These are people who have been lured to bed with whiff of money by top politicians and businessmen. These same people will be claiming to be happily married."
However, few days after this outburst, Shan George ate back her words. But instead of doing so honourably, and apologizing to those hit and hurt by her revelation, the actress went lying, and denying to have made such a comment. "Jesus! That is the worst mudslinging technique I have ever experienced. That is so crappy for someone to quote a childish caption like that on me," she lied.
K-Solo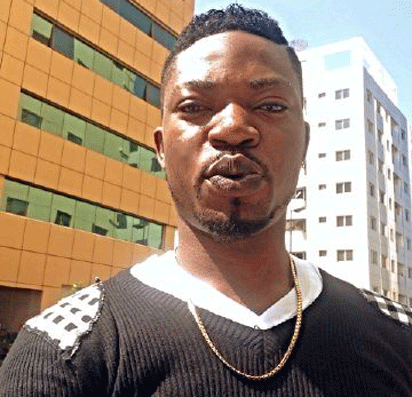 Call him the greatest liar of the century, you would not be wrong. Solomon Oyeniyi, popularly known as K-Solo, did not only lie to the public, but also to his family members, and in-laws who sought to know the reason why he battered, extorted and cheated his wife.
The estranged wife, Christy Kikelomo Akinkunmi with swollen and blood-stained face had alleged thus: "K-Solo started beating me [up] immediately after our wedding and I lost the baby I was carrying when we got married on November 26. The marriage finally crashed in February 2012 when he called me and told me that Timaya just bought a Nigerian-used Range Rover Sport, that he wants me to buy him a brand new Range Rover worth 7.5 million and also put N10 million in his account. I told him that even if I had the money, I won't do it."
Instead of intelligently making up with his embittered wife and apologizing, K-solo blatantly told the media and everyone that cared to listen about how they staged the situation to attract media attention. Unfortunately for him, the big lie came back to haunt him, as the marriage finally collapsed barely one month after his failed attempt to deceive the world as a failed producer.
CLICK '3' BELOW TO CONTINUE READING ON NEXT PAGE
CLICK HERE to follow us on Instagram so as to get Story updates on published posts.
CLICK HERE To Follow Us on Twitter for Live Updates on Twitter
CLICK HERE to Follow Our Page on Facebook to get live updates on published post
Comments
comments