William Shakespeare is often recognized as one of the most prominent figures in English Literature. His works are extremely popular throughout the world, and are consistently studied within various cultures and languages. Although Shakespeare's work seems to be quite mentally stimulating to those who chose to delve into the pits of his intricately constructed narratives, it is also noted that within his works are lessons in which some may find equally as satisfying as his emotionally appealing works of art. Here are ten life changing quotes by William Shakespeare.
10. "There is nothing either good or bad, but thinking makes it so."
(Hamlet: Act 2, Scene 2,)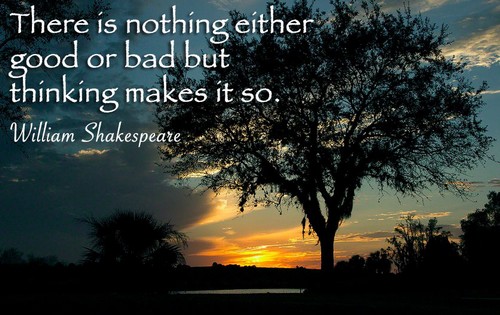 This quote rationalizes the concept of value, basically insinuating that there is no certain way for one to determine if something is either good or bad. In most cases we are mentally confined to our own assumptions and label a situation based upon its outermost appearance, without the analysis of where the situation may potentially lead. To elaborate, quite often we so easily label certain situations negatively, without taking a look at how the situation may actually serve to benefit us. This is the difference between positivity and negativity, as well as optimism and pessimism.
Click Page 2 Below to see More>>
---
---
Comments
comments